Back pain is a very common issue that is experienced by many people today, but here at Performance Chiropractic, we work to minimize your pain and symptoms. Dr. Katie Gross is a Westminster chiro that specializes in the Atlas Orthogonal Technique, which is an effective treatment to reduce back pain. Keep reading to learn more about the common symptoms of back pain and the benefits of seeking treatment to reduce your symptoms.
What is Back Pain?
Back pain refers to any form of pain that's felt along the spine. While pain in the lower back is usually the most common, back pain can stretch anywhere from the neck down to the hips. Back pain can last for many months or years for some people, which is why treatment is always recommended for anyone struggling with day-to-day activities. The causes of back pain are often unknown but could be the result of an injury.
How a Specialist Can Help with Back Pain
The Atlas Orthogonal technique is an advanced chiropractic technique that targets the first vertebrae of the spine, which is called the atlas bone. It works to correct any misalignment in your spine and is a painless and safe treatment option. The Atlas Orthogonal technique uses percussive sound waves, which work to restore your spine's natural balance. As well as targeting back pain, it can also help you if you are suffering from neck pain, headaches, and many other conditions. An instrument is used to perform this treatment, which offers precise adjustments. It barely touches your skin, and instead, energy transfers to the atlas bone, moving the bone as a result of the pressure delivered via the instrument.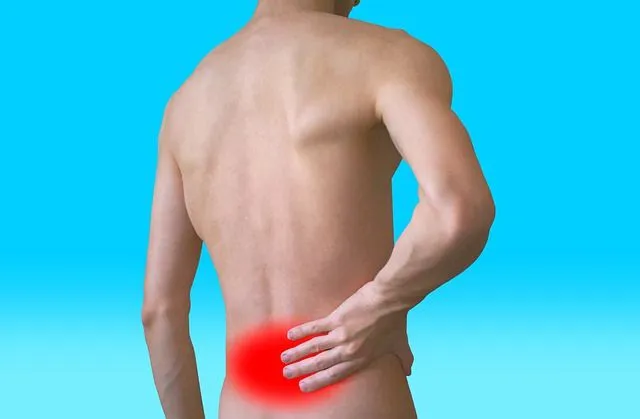 Benefits of Seeing a Chiropractor
If you have been struggling with back pain for an extended period of time, we highly recommend seeing a back pain chiropractor. They will offer you treatment for your pain and put together a long-term treatment plan to help restore your physical health to what it was previously. As well as the initial treatment, corrective and wellness care can help to build good foundations to reduce the chance of an injury or pain in the future. After working with Dr. Katie Gross, you'll experience improved mobility and reduced pain, which will improve your overall quality of life. By putting off seeing a chiropractor when you have back pain, your pain will likely remain the same, and you'll continue to struggle with day-to-day tasks and physical activity.
Seeing Dr. Katie Gross For Back Pain
Chiropractor Dr. Katie Gross studied with the International Chiropractic Pediatric Association (ICPA, Inc) and offers her services to anyone in the local area struggling with back pain and other associated conditions. If you've tried other treatments in the past, the Atlas Orthogonal technique may be the answer to your struggles. When you arrive at Performance Chiropractic for the first time, you'll be warmly welcomed by the on-site team, who will guide you through the process and treatment from start to finish.
For further information or to book your first appointment with Dr. Katie Gross, don't hesitate to contact the team at Performance Chiropractic in Westminster today.
Consequences of Leaving Back Pain Untreated
While you might think that you can afford to leave back pain untreated, for many people, there are serious long-term side effects of not receiving treatment for back pain. As a specialist in back pain, Dr. Katie Gross highly recommends that you receive immediate assistance if you are experiencing back pain on a daily basis. The sooner you receive treatment for this pain, the less likely you will be to experience further issues in the future.
Common Concerns When Leaving Back Pain Untreated
When you don't see a specialist in time when dealing with back pain, there are a few concerns you need to be aware of. Prolonged nerve irritation often occurs when back pain is left untreated, and this could even lead to permanent disabilities. Nerve damage is incredibly unpleasant to deal with and can make moving around and carrying out simple tasks painful.
If you are currently experiencing acute back pain, this could turn into chronic back pain without treatment from a specialist. Chronic back pain is described as pain that continues for 12 weeks or more, and it is commonly associated with depression, anxiety, and reduced quality of life. You might be surprised to learn that the most common side effect of back pain that people experience is poor sleep. When you are in pain every day, it can be hard to get comfortable at night, and turning over might wake you up due to the pain. You no doubt know that poor sleep is linked to many physical and mental health conditions, so this is something that anyone should try to avoid.
By seeing a back pain specialist in Westminster, you can avoid these issues in the future and live a healthier and happier life for many years to come.