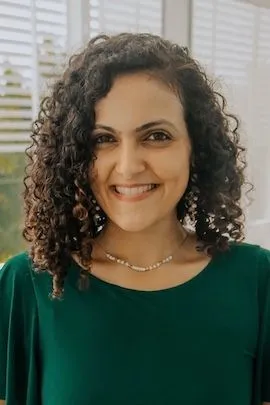 Hi! My name is Dr. Nor and I am so thrilled to be practicing chiropractic in Westminster, Colorado! I am passionate about helping people heal naturally without medication or surgery. Your body is an incredible, healing machine!

Why I Chose Chiropractic
I was first introduced to chiropractic at age 21 when I suffered a low back injury from weightlifting. Many doctors and physical therapists recommended spinal surgery-- I was stunned. I could not imagine having such an invasive surgery at 21 years old!!! I refused to go down that path and lived in pain for years. Eventually, by some luck or fate, I crossed paths with someone who recommended that I see a chiropractor. After just one visit, my pain was dramatically lower and I began to get my life back. In addition to my back pain going away, I also noticed I was getting much better sleep, my anxiety was way more manageable, and I didn't deal with as much PMS or menstrual cramps. It wasn't until a few years later that I decided to go to chiropractic school to learn how to help others improve their health, live pain-free, and avoid surgery the way that I did.
My Education
I attended Palmer College of Chiropractic in Daytona Beach, Florida. I started school thinking I was going to help people with low back pain, but I learned that and sooooo much more!! I was introduced to a world of health care where doctors genuinely listened to their patient's concerns, it was explained that the body was an incredible machine which could heal naturally if given the right environment, and the results of chiropractic care could get people out of the pain they were dealing with for decades! It absolutely blew my mind!
During and after chiropractic school, I studied beyond the regular curriculum to specialize in upper cervical chiropractic and the atlas bone. The atlas is the most important bone at the top of your spine because it protects your brainstem. Since learning and practicing the Atlas Orthogonal technique, I am confident in my skills to help you find natural relief from neck pain, headaches, migraines, vertigo, anxiety, fibromyalgia, post-concussion syndrome, and so many other neurologically-based issues. Yes, it helps back pain and sciatica, too!! The Atlas Orthogonal approach is very gentle and very effective.
Outside of the Office
Besides chiropractic and helping people heal naturally, I do have a bunch of other passions. I absolutely love my dog Beau! He is a 3 year old dachshund/Doberman mix. You will very likely see him around the office so be sure to say hi and give him pets! I began doing CrossFit at the beginning of this year and have become obsessed! It's incredible what your body can do. I also love being outdoors, traveling, going to the beach (back home in Florida), and being productive at local coffee shops. I thrive off of being organized so you won't catch me without my planner. Some more unusual interests that I have are penmanship-- I love writing in cursive and different scripts. I have also won a few spelling bees back in the day and LOVE a good game of Scrabble. I like watching documentaries and I really enjoy long drives, too!
I hope you enjoyed learning a little bit about me. I believe a huge factor when choosing a chiropractor (or any health care professional) is finding somebody that you can connect with and, most importantly, somebody that you can TRUST! I hope I can be that doctor for you. Please call the office if you'd like to set up a complimentary consultation with me!