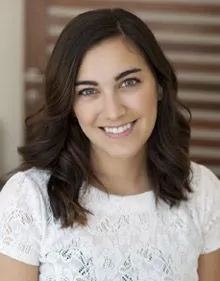 By the age of 20 I had already been in 12 Motor Vehicle Accidents, no I am not a bad driver, just have bad luck I suppose. As you can imagine I had aches and pains throughout my body and felt like someone three times my age. Thankfully I had been under chiropractic care since childhood so it was always my first stop after an accident. While this made my aches and pains better, I noticed improvements in other parts of my life as well. My digestion was better and my allergies had improved.
Why I chose a career in Chiropractic
When it came to choosing a career, Chiropractic was an easy option. I wanted a career where I would be able to help people naturally. I am very passionate about working with kids, and helping them grow up without the use of drugs or surgery for every ailment really spoke to me.
Chiropractic Education
For undergraduate school I studied Physics at Northern Arizona University in Flagstaff. Being from Alaska I wanted to go somewhere that had mountains, trees but also sun and four seasons. From there I went to graduate school in the San Francisco Bay Area at Life Chiropractic College West. When I was touring schools I was immediately drawn to this institution, not just for the location but the attitude and positivity of the students was infectious.
Away from Performance Chiropractic

One of my favorite things to do in life is travel, I love to immerse myself in other cultures and learn about different parts of the world. I have been fortunate enough to not only have visited many countries but have also practiced chiropractic and lived abroad. I have previously practiced in the United States in both California and Washington, participated in outreach missions to countries such as El Salvador, and most recently ran an Atlas Orthogonal clinic in Dubai, UAE. After living out of the country for a while my husband and I returned to the United States and decided to settle down in Colorado. It has been a great choice as we get to enjoy spending time with family and being outdoors.
Living a Healthy Lifestyle

Most people have heard the saying "in order to take care of others, you must take care of yourself" this could not be more true. To stay healthy I try and eat as wholesome as I can. I stay away from any sodas, artificial sweeteners, foods with additives or chemicals and the only fast food you will catch me eating is Subway. I like to do pilates and yoga to keep myself strong.
Contact us today!
Thank you for visiting our site. I look forward to meeting with you and learning how we may help you with your health challenges and bring hope back into your life. Give our Westminster office a call or click here to email me